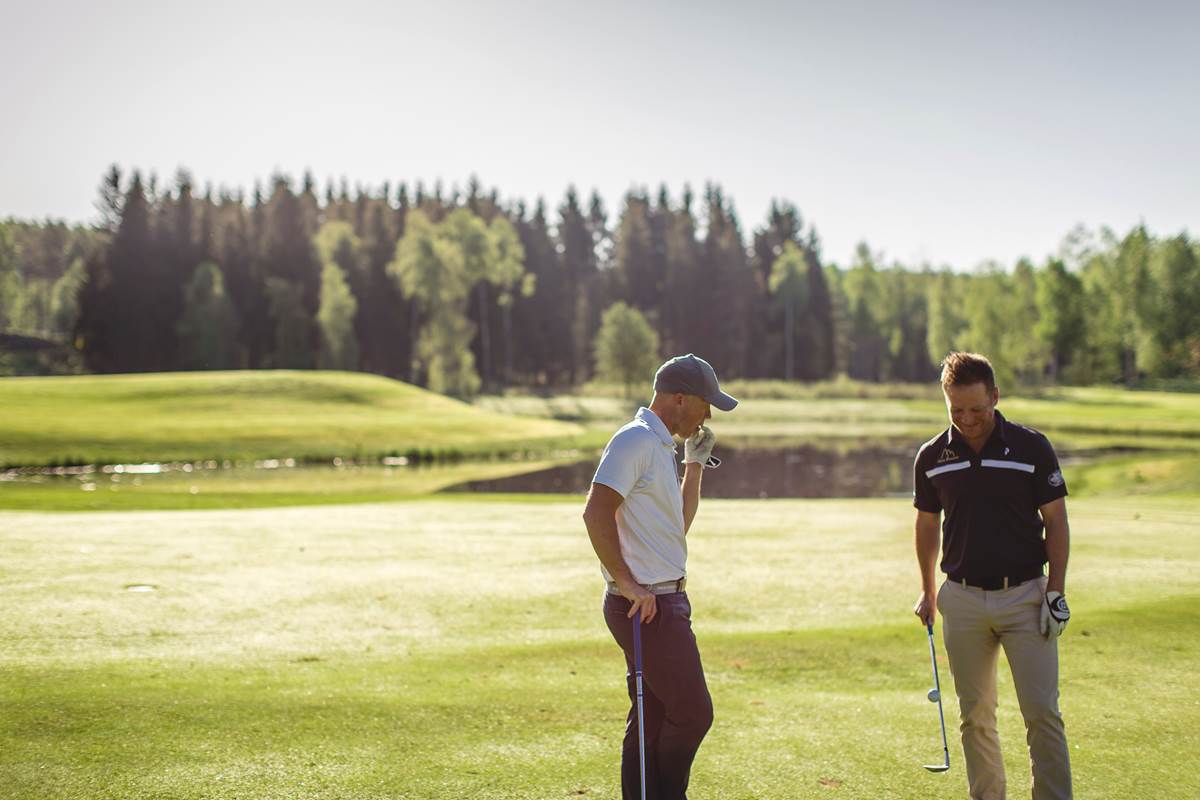 Golf in Småland
Hooks Herrgård is golf. We love everything about it, the beautiful drive of the tee to the last putt on the green, strolls over fairway and tours across the golf course with the car. Our love for golf, makes us almost call golf itself an extra family member.
As early as 1934 the manor's four first holes on the golf course were built and became among the first in Sweden. Since the Edberg family took over, the rest of Parkbanan and Skogsbanan has been added, now consisting of 18 holes each. Both courses are two of the most beautiful golf courses in Sweden and have a very good reputation among Sweden's golfers.
Although the family's own players are of varying calibre, from Martina Edberg who played professionally in the United States to Grandfather Stefan Edberg who thinks that "the green is very "crooked" in some places" ... golf is really one big love to the family.
In our Golf Center there is a lot of equipment for you to choose from, enjoy some food or tell some stories about your hole-in-ones. The Golf Centre houses shop, restaurant, office, club room and dressing room. Since we love golf and good equipment; we offer the best on the market in collaboration with Golf store and you will find the latest trendy polo shirts and incredibly comfortable golf shoes. If you'd like, we can help you step up your game, by coaching or by custom fitted wedges.