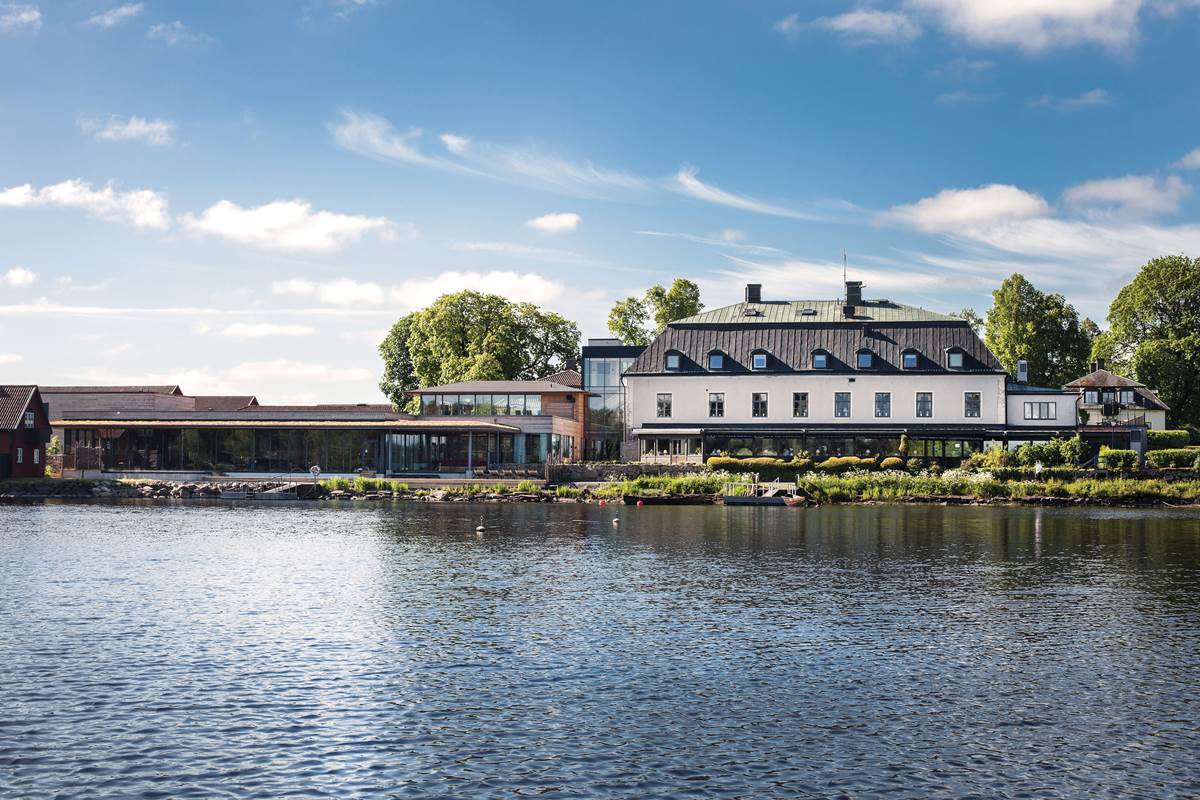 Hooks Herrgård
In the heart of the Småland forests, surrounded by Lake Hokasjön and winding gravel roads, Hooks Herrgård's majestic building folds out – and has been doing so since the 14th century.
When we, the Edberg family, took over in 1960's we aimed to create a place unlike any other. We saw the possibilities in the manor, the location and surrounding nature and decided to take advantage of it. Golf and conferences became the core of Hooks Herrgård, but we have since then branched out in many directions – but stayed true to the core of wanting to create the silver lining in life. Today we are a blooming family business with the third generation acting as the CEO and the fourth generation pouring you coffee in the restaurant.
Our main goal is to create a unique experience and make you feel like you're part of the family. We dare to say we probably managed to create more "honorary Edberg's " than lost golf balls over the years, and we'd love for you to be next.