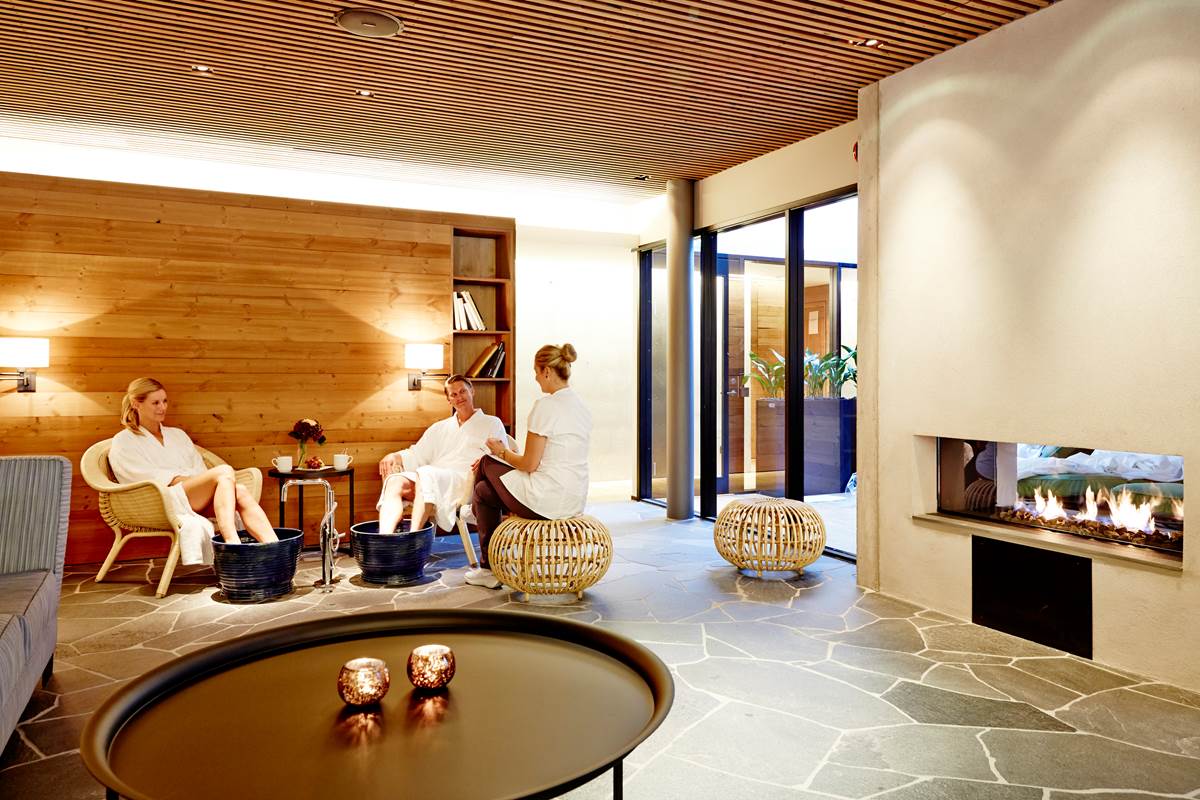 Spa treatment
It may sometimes feel like you don't really know what you need to feel good. But don't worry – we'll help you find out. When booking a treatment with us, the experience is the most important and we always strive to find a customized treatment just for you. With help of our professional and knowledgeable therapists, we'll make sure that your treatment fits your needs perfectly – even the ones you didn't know you had. Therefore, your only mission is to decide if you want our focus to be your face, body or feet - and we'll take care of the rest. When you arrive, you'll get a consultation from one of our therapists who will tailor your treatment.
Your treatment session includes 10 minutes of foot bath with consultation to begin with. Our concept comes from the well-known brand Kerstin Florian and has been specifically designed to suit us. When you've finished your treatment, you're able to enjoy some peace and quiet in our spa or in the relaxation room. There are a number of treatments within the concept, for example:
Results-oriented facial treatments
Body peeling
Isolation
K-Lift
Massage
Pedicure
Time 
Monday-Friday
(until Friday 13.15) 
Friday-sunday     (from friday at 14.00)
60 min
895 SEK
1 295 SEK
90 min
1 295 SEK
1 695 SEK
120 min
1 690 SEK
1 995 SEK
Guests at the hotel with spa packages have 200 SEK discount on treatment Friday-Sunday when booking at least 60 minutes.


Quick Fix
Feeling stressed out, restless or just in the mood for a quick fix? Our shorter treatments are suitable if you'd like a quick refresh (this treatment does not include spa, foot bath and consultation, though). But, this treatment can also be added to another treatment, and if you do so, the spa entrance is included.
Facial treatments
Massage
Multi acid treatment
Eyebrow pick, fringe and brow color
K-lift
Body scrub