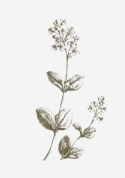 Frequently Asked Questions
Here are answers to some of our guests' frequently asked questions about booking, gift cards and before the stay.
I have a discount code, where do I enter
If you have a promotional code for online booking, enter it below the search box in the online booking. For other codes, please contact the reservation.
How do I book a room with a gift card?
If you have a gift card purchased online, there is an 11-character gift card number, eg MR85586-W555. You can then use this when paying online for overnight or day bookings. When you have chosen your item, you choose redeem gift card as payment method, there you fill in the gift card number.
If the gift card is issued with a control code or only numbers, the purchase cannot be made online, but we ask you to contact the booking department to make a reservation. Do not forget to bring the gift card and hand over at the reception upon arrival.
Can I book through the website without giving out my credit card number?
No, if you do not want to enter your card number please contact the booking.
I have not received any booking confirmation, what do I do?
Contact us and we will send you a new one.
What do you have for cancellation or rebooking rules?
Free cancellation up to 7 days before arrival, alternatively free rebooking up to 18.00 three days before arrival. Treatment and day spa can be canceled free of charge no later than 48 hours before the booked time.
For group and conference bookings, Visita's rules apply and the final date is stated in the confirmation, usually 4-8 weeks before arrival for free cancellation. 
When can I check in at the hotel?
15:00 (or 13.30 with spapackage 14-17). If you arrive earlier, you can store your luggage in the hotel's luggage room until your room is ready. If the room is clean and ready before noon. Of course you will have access to the room earlier.
When do I have to check out from the hotel?
As a conference guest you have access to your room until 10:00 on the day of departure. 11am on the day of departure for private guest. If you would like to check out later, please contact the reception to see if it is possible.


How do I pay?
We do no longer accept cash. You pay with credit card. We accept the most common credit cards, as VISA, MasterCard or AMEX.


What training facilities are available at the facility?
All our accommodation guests have access to a fully equipped gym, hiking trails and running tracks.
Do you have a luggage room?
Yes, both in the main building and in the conference center.
For golfers we have a special room for golf bags and carts and in the manor there is the possibility to store luggage in connection to the reception.
Do you have an accessible hotel room?
Yes, there are two disabled-friendly rooms in the manor and one in Sörlängan. From the hotel rooms in the manor, you can take an elevator to the restaurant, spa and salons. In Sörlängan, the room is on the lower level, but a bit away from the manor.
Our spa is also disabled-friendly with, among other things, a lift as an aid.

Do you have family rooms?
Our larger double rooms and suites have extra beds, 4-6 pcs per room. some rooms where pets are allowed. Notify us at the time of booking to make sure you get a room where you can bring pets.
Where can I buy a gift card?
Our gift cards are sold in our webshop, but can also be purchased on site at the hotel reception or at the savings reception. online is by credit card. At the hotel reception we also accept cash payment.
How long is a gift card valid?
Most of our gift cards are valid for two years from the printed date. On some occasions we sell gift vouchers that are valid for a shorter period, then it is clearly stated in the purchase.
How do I get the gift card delivered?
When you buy online you get the gift card as a pdf to your email address.
When is breakfast served?
Buffet breakfast is served from 7.00 to 9.30 on weekdays and at. 7.00-10.30 on weekends, holidays and during July.
Can you have breakfast without staying at the hotel?
Yes, it is good as far as space goes. To reserve your place, contact the reservation. A popular package is to book a breakfast buffet before day spa.
How do I book a table in the restaurant?
As a resident guest, a table is reserved for you and time for dinner is booked in connection with the room reservation. If you have booked a three-course dinner package, select the menu you want at the table. Groups of 12 people pre-order a menu.
If you do not stay at the hotel, contact the restaurant for table bookings in Herrgården's restaurant.
At Hooks Bistro (the golf restaurant) no pre-booking is required.
When is dinner served?
We serve our three course dinner at 18.30-21.00. You can choose time at the time of booking, or at the latest one week after booking.
Where is Hooks Bistro?
Hooks Bistro is the new name for the golf restaurant. It is located in our Golf Center and serves coffee, lunch and pizza (in golf season- april to october).
What is included in your spa entrance?
Spa admission includes access to spa and gym, loan of bathrobe and towel, slippers to take home and Kerstin Florian products in the shower room. Treatments are added.
For accommodation guests, the spa fee costs 300 SEK and for day spas the prices are slightly different depending on which day you wish to book, read more about day spas here.
Can you book spa for the day?
Yes, it goes well depending on location. Here is information about times, prices and day spas. Contact our booking department for an inquiry.
What treatments do you offer?
At Hooks Herrgård Spa & Fitness we have many opportunities to make your treatment experience something out of the ordinary. You only need to book the time you want to spend and whether the focus should be on body, face or feet. When you arrive you will receive a consultation with the therapist who will then tailor your overall spa experience and treatment in detail. The treatment time includes 10 minutes of foot bath with consultation. The concept we are working on comes from the well-known brand Kerstin Florian and has been specifically designed to suit our facility. After treatment, you have access to the spa and quiet room. Read more about our treatments.
What are the opening hours in the spa?
The reception is manned from 9 am to 8 pm every day. Accommodation guests have access to a gym from 06.30-22.00
How does your spa look?
Our spa is 1300 sqm and is adjacent to Herrgården overlooking Lake Hokas. We have an indoor pool, a hot and cold spring indoor, kneipp, foot bath, Finnish sauna, steam and salt sauna, sanarium, experience showers as well as a hydromassage pool and a hot spring outdoors. In the spa there is the spa lounge where there are simpler dishes and drinks for sale. Here you can see an overview of the spa: area map
Do you have an age limit at the spa?
Yes, in the spa it is an age limit of 15 years, except under certain holidays when we welcome children from 10 years certain dates and times. Read more about spa for children
What is a spa ritual?
At Hooks Herrgård Spa & Finess, various spa rituals are offered with great opportunities for relaxation and wonderful experiences. Pools, sauna, hot and cold springs, hydromassage pool and more. as well as products from Kerstin Florian form the basis of the savings ritual you perform on your own. After the ritual you have access to the quiet room in the treatment room. Upon arrival you can choose between two rituals; Strengthen and Peaceful. Both include spat four cornerstones: Physical activity, mental relaxation, healthy eating and treatment that you perform yourself with fragrant products from Kerstin Florian. Read more about sparitual
What does a green fee cost?
Guests at the hotel can book a golf package which includes a green fee, if desired an extra green fee is from 400 SEK. Here are other prices for green fees
How far is the first tee from the hotel?
Our golf courses are in the area, you always live near the course, but the distance depends on which building you live. If you want to stay closest to the golf course, we recommend that you want a room in the south wing, which is right next to the driving range and club house.