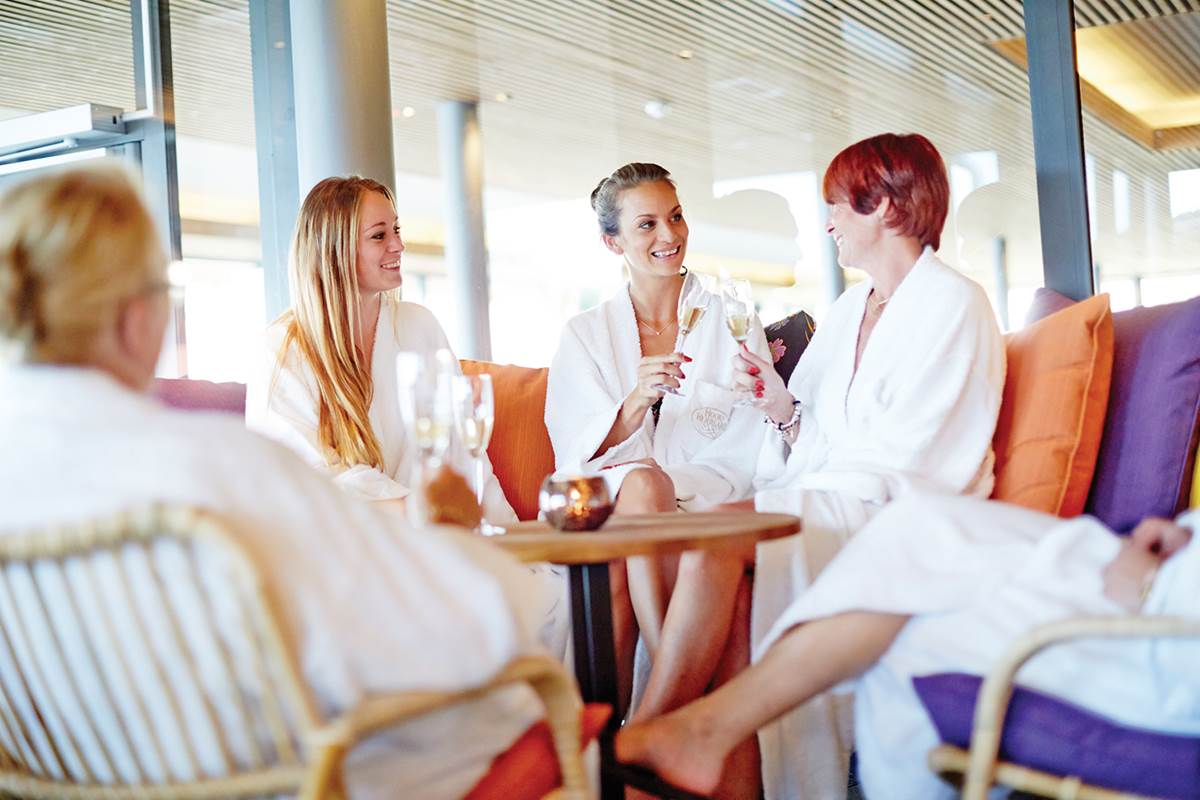 Spa experience
Take some time off from everyday life
Do you want to escape for a while? Then we're here for you. Our spa is a true sanctuary and it can be your sancturary if you'd like. Located right next to the beautiful Hoka Lake, you'll move between hot and cold springs, enjoy a refreshing green smoothie and take a swim in our steamy, outdoor pool. And when you've spent a moment in the hot water, you should try a refreshing dip in the cold lake right outside… it will make you feel like a new person. Promise.
After enjoying our spa for a couple of hours, maybe you'd like to play some paddle, golf or do yoga? Our surroundings invite to a wonderful mix of opportunities for those who want to combine the spa stay with some physical activity. When you're done working out, you'll be able to head back to the spa, for example to enjoy the sauna scenery with experience showers, or book a cleansing facial? 
In the end of an amazing day of spa and exercise, you'll enjoy locally produced, tasty food and great drinks in our charming restaurant. And when the fatigue comes, dive into fresh, soft sheets, that welcome you into a good nights undisturbed sleep. When you wake up in the morning, our organic breakfast buffet is served, preparing you for more relaxing and soothing spa treatments.