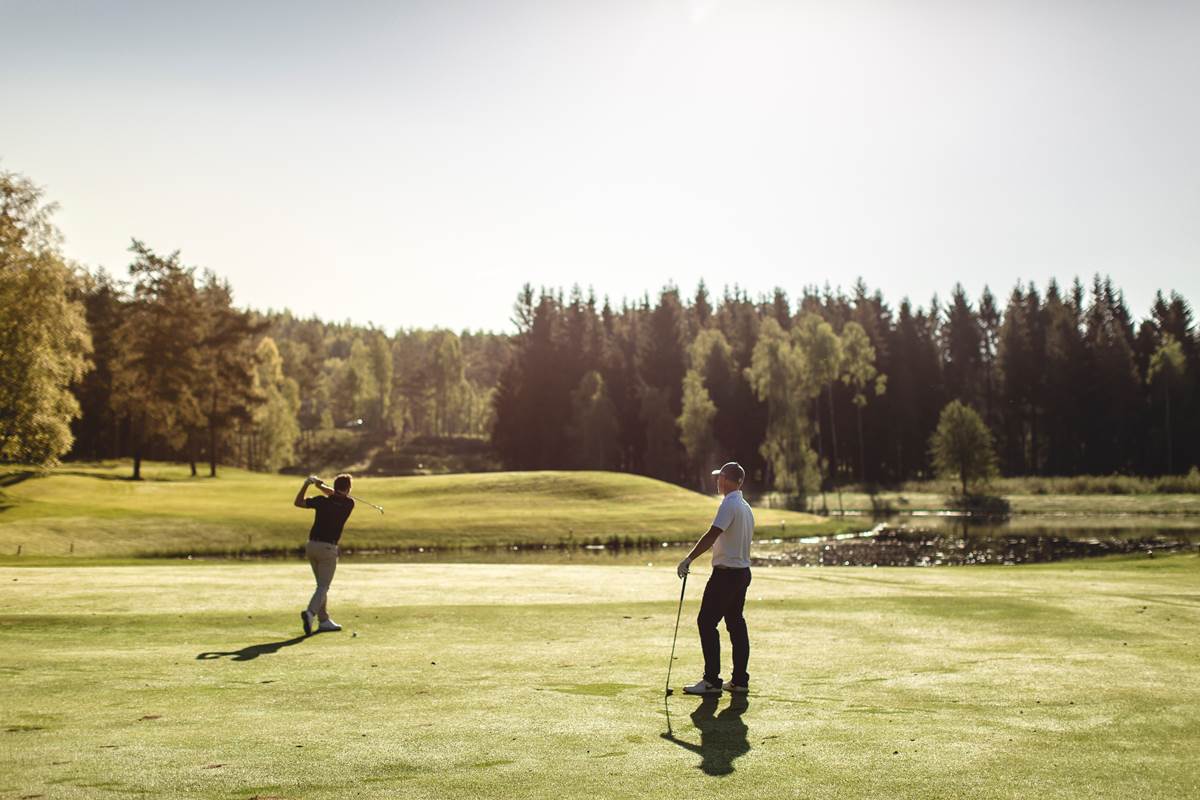 Our golf courses
Hooks Golf Club is not "just" a golf course. Together with Hooks Herrgård we offer a total concept for the best possible golf experience. With us you can experience two 18-hole courses with completely different characters. A beautiful and open Parkway which is located along Lake Hokasjön and a Forest path that runs through partly dense forest and with a "magical" atmosphere. The clubhouse is located in the "old lodge" which has been renovated and has given the club fine sites such as reception, office, dressing room, sauna, shop and restaurant. All for the best of the club and the guests.


Greenfee 2023
Hooks GK applies differentiated green fees, which means that the price for green fees varies depending on the season, day of the week and time of day you want to play.
Current green fees for each day and time are always displayed in MinGolf and MinGolfBokning when you apply for time.

Click here for current green fee day by day
Rent of golf car
18 holes 450 SEK (With medical certificate 350 SEK)
36 holes 800 SEK (With medical certificate 700 SEK)
Golf cart - We rent out golf carts with a basket for 60 SEK per round
Rental clubs - We rent out clubs. A set costs 295 SEK for a golf round
Training area
There are generous training opportunities with a driving range, an exercise field (170 meters long) and various near-game and putting areas. In our golf studio you have the opportunity to get custom fitting where your swing is analyzed and then try out clubs that fit your game.
Guides for the courses
Here you can find guides for Parkanan and Skogsbanan: