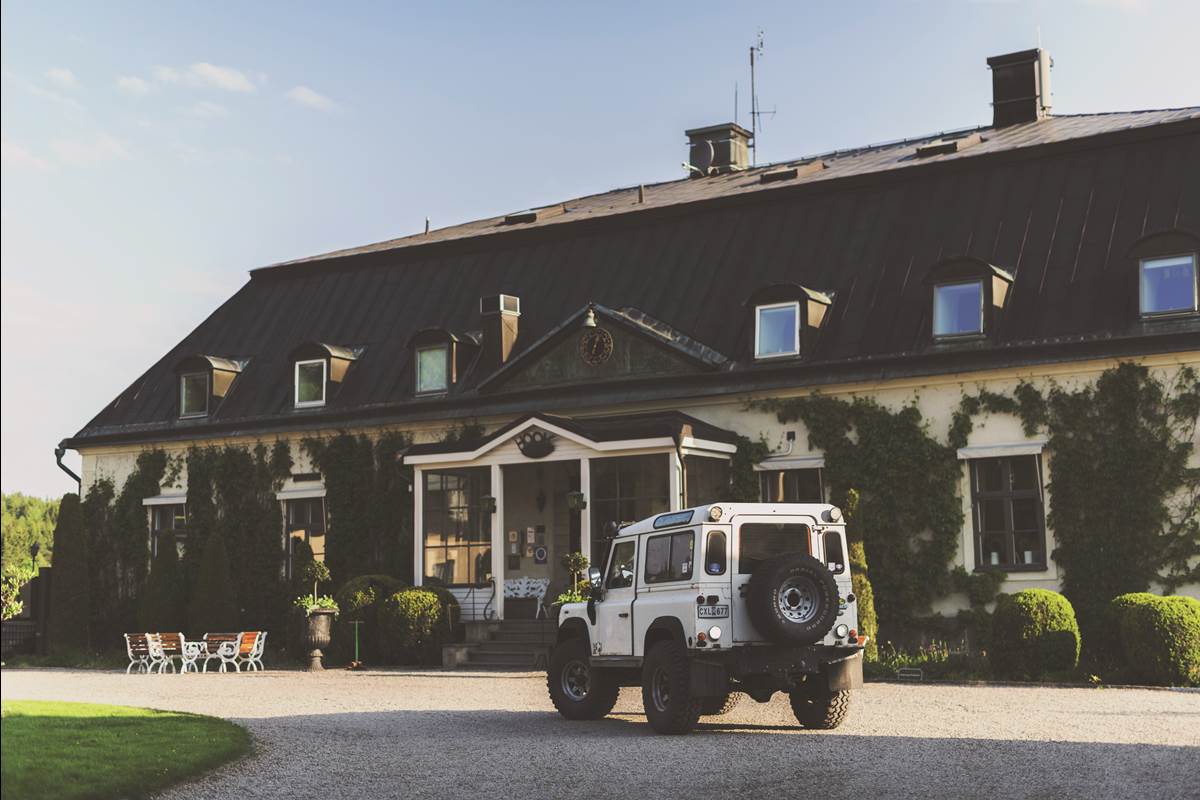 Varmt välkommen till Hooks Herrgård!
TO KNOW BEFORE ARRIVAL
Yay! We're happy you're about to visit us, and we're looking forward to meeting you. The following information is a great idea to read before your visit:
Check-in and check-out
Your hotel room is ready for check-in at 15:00 and parking is free. As our guest you always have free entrance to our gym. Dinner is served in our beautiful manor between 18.00-21.00. Please note that the specific dinner time must be booked no later than one week ahead of arrival. Check-out time is 11.00 on the day of departure.
Golf
If you didn't have your golf ID available when you made the reservation, we would like you to contact us with that information within a week.
Spa
When you check in, your bathrobe is already awaiting in your room. If you have any questions - just ask. Our spa staff will give you all the information you need for an optimal experience. You don't need to bring a towel since you're borrowed one, along with a pair of slippers – though, those you're welcome to bring home after your stay.
Did you maybe forget to include the spa in your booking? No worries, talk to the staff at our front desk at your arrival and they will help you.
Our spa is located right next to the manor and is staffed from 9.00 to 20.00.
We have an age limit of 15 years, except for certain school holidays.
Restaurant
We're of the opinion that the experience of food is just as important as every other experience you get while visiting us. Our delightful and organic breakfast buffet is served at 7.00-9.30 on weekdays and at 7.00-10.30 on weekends and July. Lunch is served in the Bistro or in the manor, depending on what day and time of the arrival.
Please make a reservation for a table in the restaurant for breakfast and dinner no later than a week after the booking.
Other
Would you like your stay with a little extra silver lining? For example, you can add a treatment, spa-ritual or maybe a bottle of sparkling wine or champagne that awaits in your room upon arrival. If you'd like a treatment, make sure to book it well in advance.
Free re-booking up to 24 hours before arrival (15.00 the day before). If canceled later than 48 hours before date of arrival, 100% of the value will be charged. Treatment and day spa can be canceled no later than 24 hours before booked time. Thereafter, the cancellation is free of charge upon presentation of medical certificates.
When paying with a gift card, we ask you to leave the gift card at the reception when you arrive.
Welcome to Hooks Herrgård