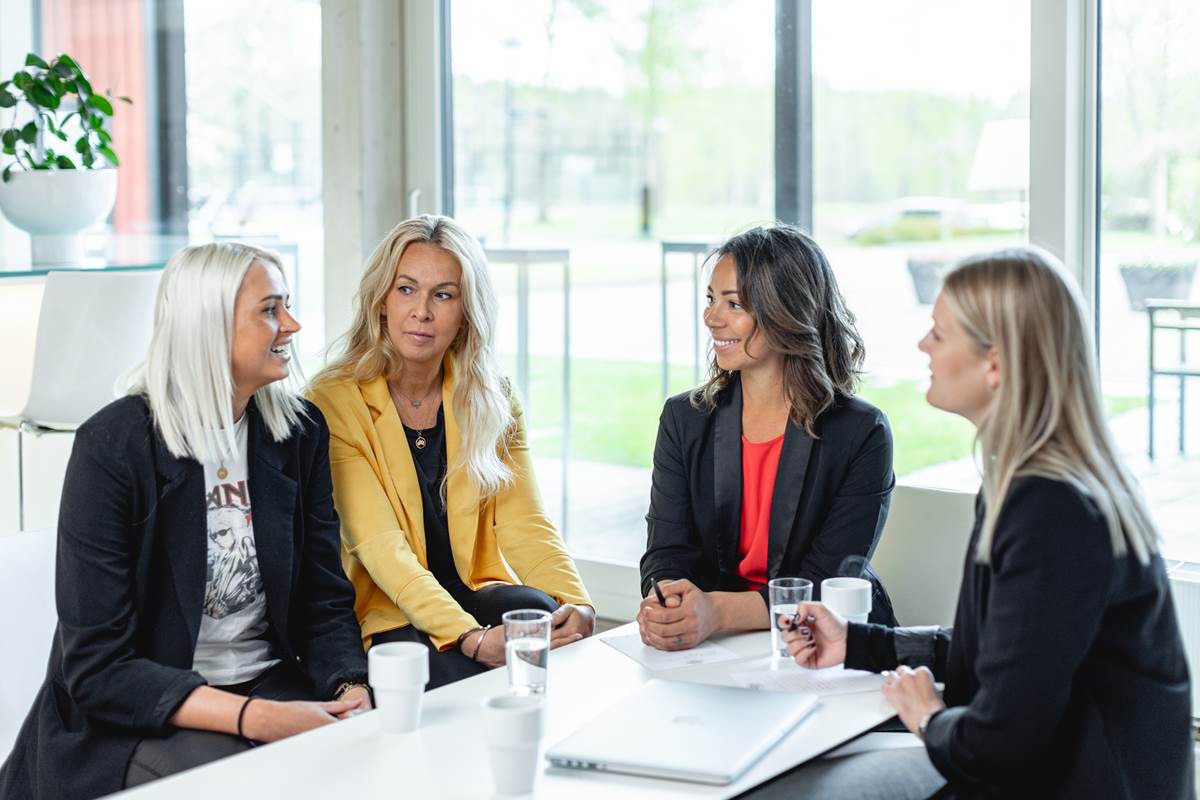 Conference & Meetings
Looking for a conference out if the ordinary?

Good, so are we. Early on we decided to offer a place for possibilities rather than just meetings. And by possibilities we're talking about those created in the unique location right in between Stockholm, Gothenburg and Malmö. We also mean the ones shaped in the surroundings, through a golf game, a walk in the forest or a friendly tennis match. And even the ones created in the blend of different scenery at Hooks – the historic halls, a modern spa and state of the art conference rooms.
We see wisdom and relationships built around classic conference tables as well as around those in the restaurant, in toasts and laughter. With us a conference is more than just a meeting, it's a possibility. 
Conference Rooms
Our conference rooms are more than just conference rooms to us. We built them to encourage growth, inspiration and ease your process in every way.
We offer state of the art technique, wide range of equipment and ability to furnish to your liking. The rooms are equipped with whiteboard, flip chart and of course paper and pen for all your creative ideas. They also include computer, sound system and projector – and in the two largest ones there's access to wireless microphone or headset (hearing loop and other equipment can be rented on demand) - Literally all you need to bring is an USB memory, you and your team.
Want to celebrate a great and productive day with a little after work fun? Our English pub is open every day of the week, as long as you give us the heads up.
Activities, lectures & entertainment
Our goal is that your conference stay fits you like a glove, which is reached by knowing the art of customizing. We're happy to tell you we do. We believe in the perfect combination of a clear agenda and flexible meetings, that's why we offer smarter solutions, lots of activities and a range of different environments – that in combination will promote both efficiency and creativity.
If you're in need of inspiration, you're welcome to get in touch.