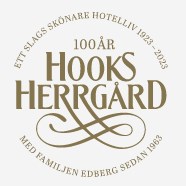 Make memories for life
If your wish is to feel at home while away, you've come to the right place. Located in the heart of Sweden where forests meet rolling hills and deep waters, we serve as an oasis for numerous feel-good experiences. With a history dating back to the 14th century we know exactly how to create a stay and place you will remember, and most importantly want to come back to.
Hooks Herrgård is built on a foundation of dreams and our main goal is to keep creating the silver lining in life.